INSIGHT - Google+ Shuts Down - 4 essential actions for all business to protect against social media disruption
On the 8th October 2018 Google announced they were shutting down their social media platform google+ after having to admit a data breach back in March of this year.
Putting the cyber security issues to one side, for many businesses this has been a stark wake-up call. It has exposed vulnerabilities we all share with technology shifts outside our control. Having a social media presence is an essential part of any business in today's connected world, so what should we be doing to protect ourselves? Here are 4 essential actions for every business owner: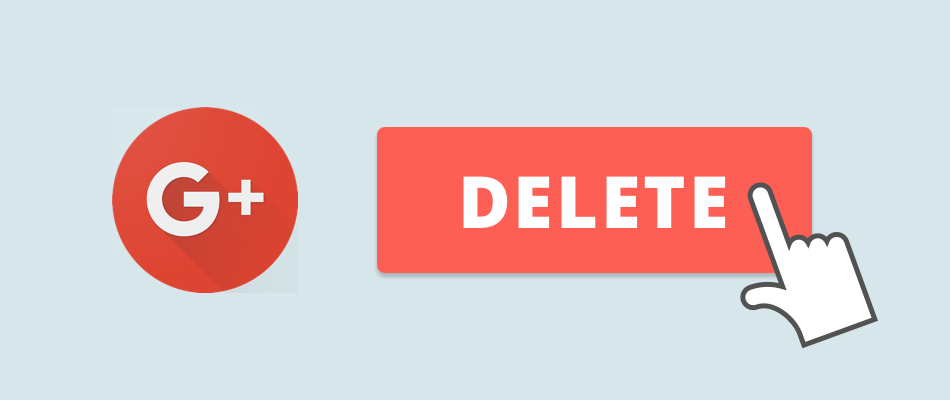 1) Stay in the game and don't be scared
Social media often fills people with dread and is seen as a time waster. The closing of google+ could become a great excuse to just give up. But stay in the game. Having an online presence is an essential part of business in today's world. We must accept and find ways to control the controllables.
Let's not forget that these are the platforms that have given us more power than ever before to trade, connect and influence on a global scale. We live in an online influence economy. We must align our mindset to understand that dealing with these sorts of disruptions is just part of business these days. Let's not get disheartened or scared, let's be grateful for the tools we do have and use them to the best of our ability.
2) Spread the risk - Have a presence on multiple platforms
You mother probably told you 'not to put all your eggs in one basket'. When it comes to social platforms this is great advice. Make sure you have a presence across several social media sites. You will probably have one favourite, and hopefully that is the one where most of your customers can be found. Keep this your main focus but invest a little bit of time in growing the others as well. I know that you are busy, but this does not have to take hours. If you have a little bit of text and accompany image for each post, you can copy and paste these and reconstitute them for the different platforms.
3) Build your own database of contacts
The safest and most protected audience you can build is your own database of contacts. Invite your audience to join your mailing list. Of course, it has to be GDPR compliant, but there are many great tools - such as MailChimp - that can help you do this. Warning! Do not solely reply on a database of email addresses. People spend more time on social media than they do in their inbox. If the only way you interact is through a mailing list, you will be missing lots of opportunities.
4) Offer Value and Connect
Regardless of what platforms are available, or even how the algorithms might change, the best way to secure your business future is if you offer real genuine value to your audience. Then people will follow you wherever you go. Build connections with your audience so they feel that - by associating with you - they are part of something greater. Empower them to have their own personal impact and they will always want to follow you. By doing this you are creating security that no social platform could ever guarantee.
Connect with Fran
For more live broadcasts and tips; Fran updates her business growth forum on facebook daily. Join the conversation and become part of our ever growing community of enterprising people at https://www.facebook.com/groups/Franbglobal/
Follow Fran on all social media @FranBGlobal:
Twitter: https://twitter.com/FranBGlobal
Instagram: https://www.instagram.com/franbglobal/
Facebook: https://www.facebook.com/franbglobaland https://www.facebook.com/FranBGlobalPage/
LinkedIn: https://www.linkedin.com/in/franbglobal/